Learn how to view owner information using map settings and the selections panel.
View Owner Names on the Plat Map
To view owner names on the map, open the map settings menu at the top of the screen. Ensure Parcel is selected. Then, click the arrow next to parcel and check Owner Names to view owner names on the map. Click again to remove owner names from the map.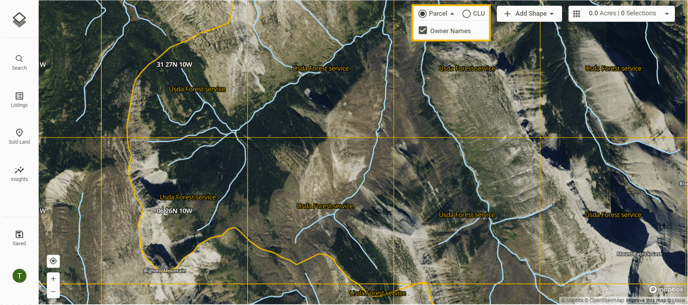 View Detailed Owner Information in the Selections Panel
Select a parcel on the map to open it in the Selections Panel on the right side of the screen. Here you will find the owner name, owner's tax address, location, and parcel number.