Learn how to save a map to your saved land dashboard.
To save land using Acres, first make a selection on the map. Your selection will appear in the selections panel on the right side of the screen.
Tip: You can select more than one parcel before saving. You can also save custom selections made with the Add Shape tool.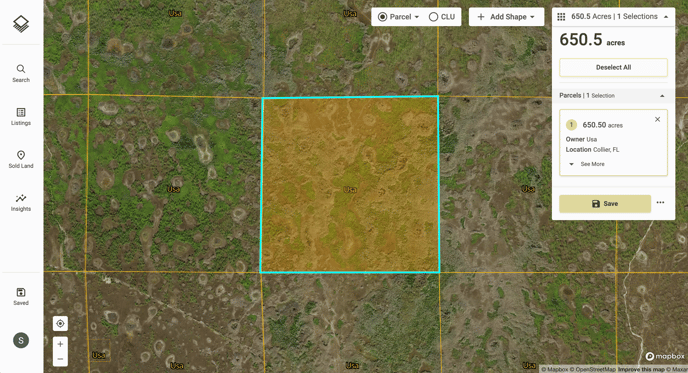 Click Save in the selections panel.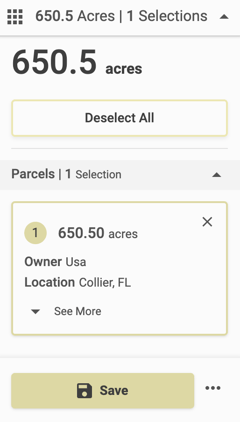 Next, name your selection and click Save. You can return to your saved land by navigating to your Saved Land Dashboard.