Power lines layer now available with Enterprise plans, updates to the saved land dashboard, and more.
Get ready for some electrifying news! We're thrilled to announce our latest enhancements to Acres — a release that has been specifically shaped by your feedback, underscoring our commitment to continuously improve and expand our capabilities based on what you need.
Power Lines Now Available With Enterprise
You asked and we listened. Our team is extremely proud to bring you a brand new layer — power lines. Now, you can plan projects based on the proximity and specifics of power infrastructure with Acres.
Click on any transmission line or substation icon to view important details, like:
ID
Type
Status
Owner
Voltage
And more! This layer along with KML exports and our industry-leading curated comps database are available with an Enterprise plan. Book your demo today!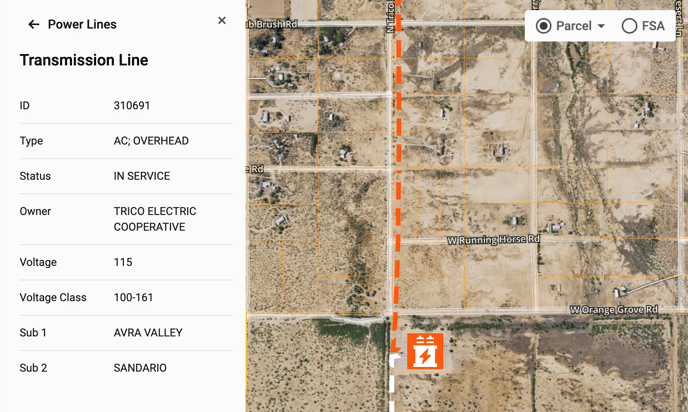 Preview Enterprise Comps Coverage
Curious about our curated comps database? Now you can view location and date of sale for curated comps for a sneak peek of what's included with Acres Enterprise before booking a demo.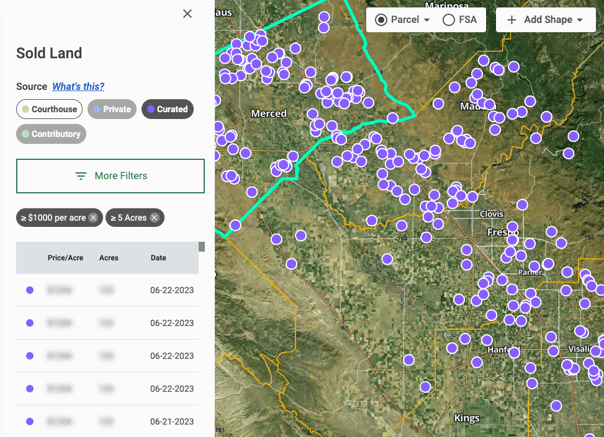 Increased Map Selection Limit
This update is also thanks to your feedback! The map selection limit has increased from 15 to 50 parcels with up to 5,000 acres, which means you can make larger selections for your PDF reports.
Saved Land Dashboard Improvements
We made it easier for you to view attached files, and you can now add notes to saved selections from your dashboard. Plus, you can view soil scores and primary crops at a glance.