Learn how to find relevant property sale data on Acres using filters.
Open the Sold Land layer.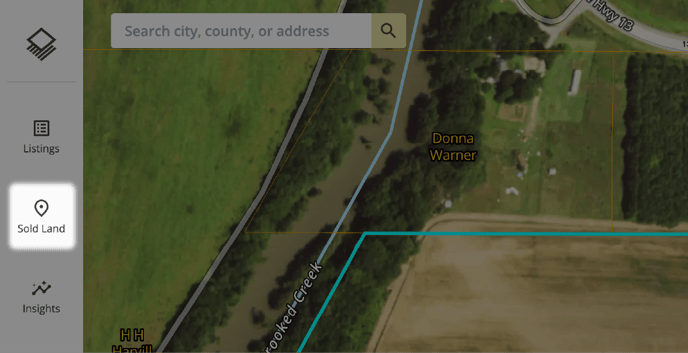 This will populate the Plat Map with comparable sales.

You can filter data sources by deselecting any of the available labels.

You can also filter comps by clicking on More Filters and entering sale ranges for price per acre, total acres, and sale date.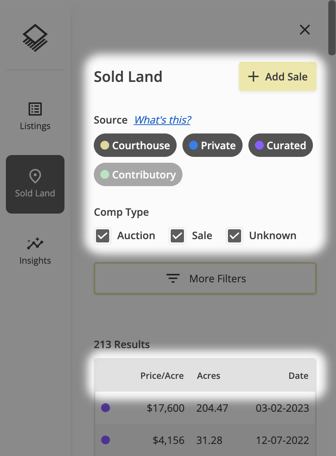 Click Apply once you are ready to apply your Sale Ranges filters.

You can view your chosen filters above the results table. To remove a filter, hover over the label and click the X.