Learn how to access and use Advanced Search features to find properties on Acres.
In this article, you'll learn how to use these features to quickly find properties on Acres. You can use any of these search filters individually or in combination with each other.
Open Advanced Search
To open Advanced Search, click on the search icon on the side navigation and select the Advanced Search button.
This will open the Advanced Search filter menu on the left-hand side of the screen.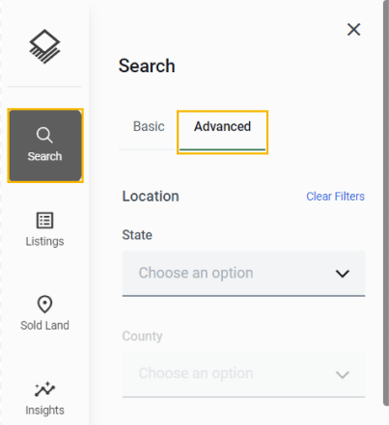 Search by Location
You can search locations in the contiguous U.S. using any of the location fields shown in the Advanced Search menu. This includes:
State
County
Township-Range
Section
Parcel Number
Click Search to view available results or narrow the search further by using owner information.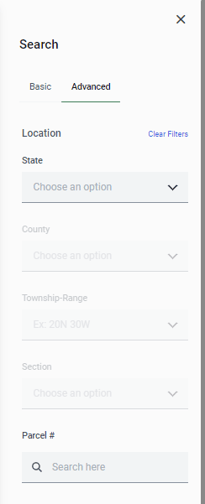 Search by Owner Name
To search by owner, enter a name and then select the name(s) you're looking for from the dropdown menu.
Click Search to view results for the names you selected.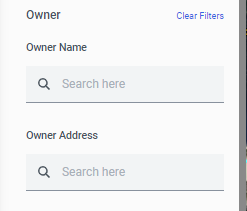 Search by Owner Address
If you have an owner's tax address, you can enter it into the Owner Address search filter in order to view properties registered under that address.
Clear Filters
To clear your search filters, select Clear Filters to the right of "Location" or "Owner" in the search menu.