Flood layer updates and additional parcel details now available in PDF reports.
Parcel Details on Reports
Reports now contain the additional parcel data we recently added to Acres.
Premium users will now see Owner 2, Owner Address, and Property Address for parcels in their reports.
Enterprise users will also see Total Assessed Value, Assessed Land Value, Assessed Improvements Value, Assessed Year, Legal Description, and County Use Description.
Flood Layer Updates
Flood layer colors are now easier to see, and also match the colors/patterns used by FEMA.
Flood data has been updated!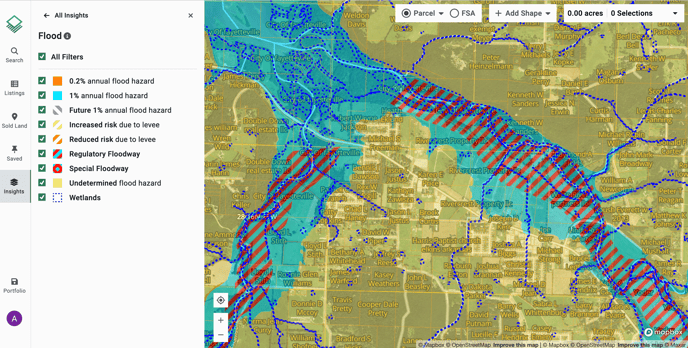 Additional Data Updates
Parcel data and owner data
California Water