New! Filter sales data by shape, lower minimum on elevation contour, and more.
This release includes new ways to analyze sales data on the Sold Land layer, a lower minimum for elevation contour, and additional improvements we've made based on your feedback.
New Sold Land Features
Filter by Shape: An Enterprise subscription

now includes the ability to draw a shape on the

Sold Land layer

in order to view sales data within a defined area.

Quick Market Analysis:

With an

Enterprise subscription

, you can now export sales data to a CSV or PDF report without selecting a subject property. This allows you to analyze sales data by pulling up to 15 sales for your report.

Checkboxes for Sold Land: You can now bulk select sales with these nifty checkboxes, which makes it far easier to add sales to your subject property and quick market analysis reports. Don't have access to these features yet? You can schedule an Enterprise demo right over here.
For a quick preview and walkthrough of these new features, here's a short tutorial video:
New Minimum for Elevation Contour
Now even the flattest property can be analyzed for land leveling purposes. The elevation layer's contour line minimum has been lowered from 1 ft. to 0.1 ft.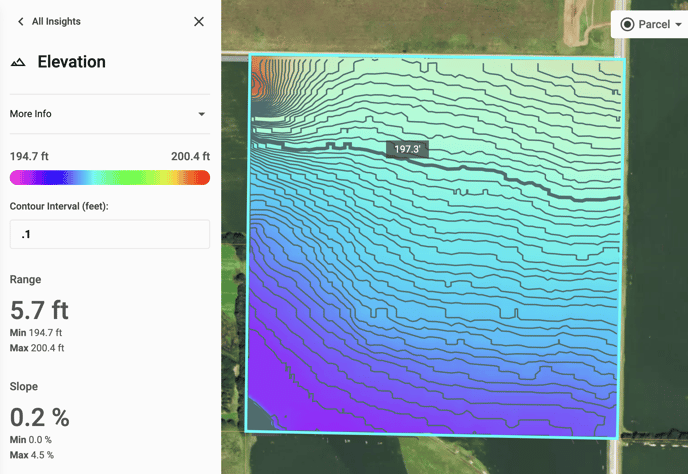 The Little Things
Here are some of the improvements we made based on feedback we receive from users like you:
The data table in the soils layer is now sorted by the "% of Field" column from greatest to least.
Sold Land results are now, by default, sorted by date irregardless of source.

The voltage unit 'kV' is now shown with the corresponding power line and substation data in the new power lines layer.

When no voltage data is available, we display a minus sign (-) rather than -999999.